Our mission is to minimize the environmental impact of aquaculture; where the improvement of feed production is the main keystone. We furthermore pursue a reduction of antibiotic utilisation.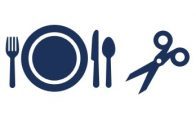 In LSAqua, we are specialized in fishmeal replacement and fish feed customized manufacturing. Particularly, for these companies who are looking for more suitable formulation.
We are proud to be the primary feed supplier of Omegabaars (AQUA4C, Omega Perch), providing them a 100% vegetable feed; a blend of grains and oilseeds.

Following Omegaperch (AQUA4C) success, we decided to put our efforts for developing a protein source to reduce the fish meal used in the aquafeeds. Creating a mix of vegetables, by-products and new protein resources that not only helps to improve the growth of the different species, but also enhance their health status.
Subsequently, we have supplemented it with vitamin and mineral premix to manufacture a concentrate that could be included at 15 or 30% level. In order to complete the meal, local ingredients have to be added. The concentrate will increase your sustainability and growth performance while your cost will be diminished.
As essential fatty acids are indispensable for a healthy breeding, we could provide you a concentrate furnished with them.



Finally, we advise and draw up a plan with our customers to find the best option to fulfil their real necessities, offering the possibility of tailor-made complete feed based on the replacement concept.
We are always at the vanguard of new ingredients and additives to keep meeting the sustainability and high-quality of our diets. Consequently, we establish close relationship with our providers together to supply you a wide variety of supplements.
LSAQUA saw daylight to show the way in sustainable aquaculture