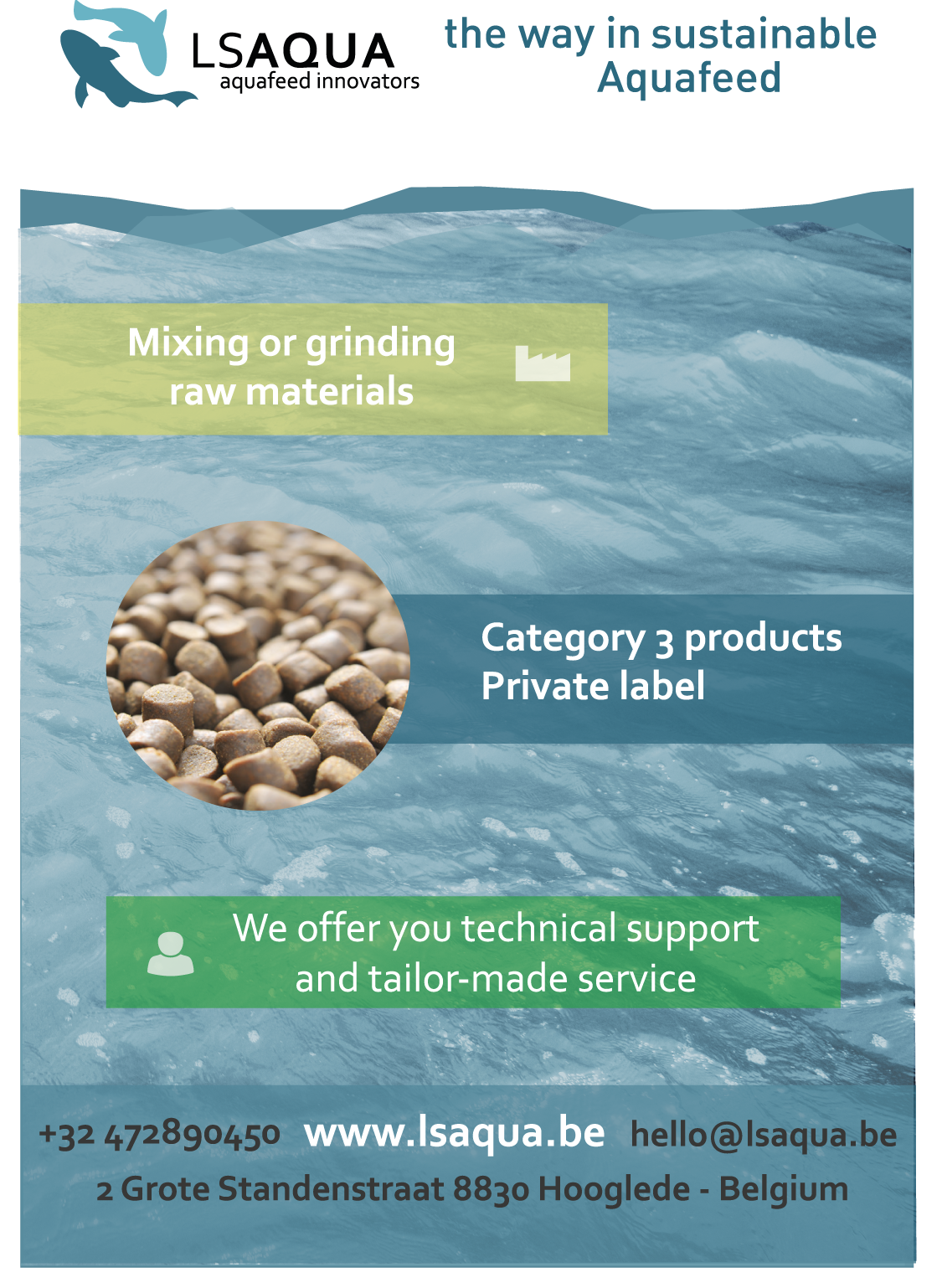 LSAqua has leased a well-located factory in Hooglede (West-Vlaanderen, Belgium) between Ostend and Zeebrugge port, for manufacturing LSAqua fishmeal replacer and concentrates for aquatic species. Our new expert team is willing to operate the plant with the support of LSAqua members.
The factory possesses the licence for manufacturing and exporting to different European and non-European countries and it has been approved for handling Category 3 resources (processed animal by-products).
We moreover offer the possibility of mixing and/or grinding services under private label with our technical support and tailor-made assistance. Due to COVID-19 situation, all precautions are being taken to halt the spread while guarantee of orders is keeping smooth and on schedule.
If you are looking for a production unit that can manufacture your own mix or concentrate, do not hesitate to contact us.