Our mission is to minimize the environmental impact of aquaculture; where the improvement of feed production is the main keystone. We furthermore pursue the main objective to reduce antibiotic use.
In LSAqua, we are specialized in fishmeal replacement and customized production of fish feed. Specially, for these companies who are looking for more suitable formulation or production method to rear their fish.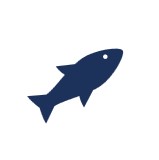 We are proud to be the primary feed supplier of Omegabaars (AQUA4C, Omega Perch), providing them a 100% vegetable feed; a blend of grains and oilseeds.

After Omegaperch (AQUA4C) success, we decided to put our efforts into fishmeal replacer development; creating a mix of vegetables, by-products and new resource of protein for a proper substitution that not only help to improve the growth of the different species, but also enhance their health status.
Subsequently, we have supplemented the replacer with vitamin and mineral premixes to manufacture a Concentrate that could be used in an inclusion rate of 15 or 30%. Local ingredients have to be added in order to complete the meal. The use of the concentrate will increase your sustainability and growth performance while your price cost will be decreased.
Moreover, we offer a distinctive concentrate rich in DHA fatty acid.
Finally, we have specialized in tailor-made complete feed based on the replacement concept and the following lines:
We draw up a plan with our customer to find the best option to fulfil their real necessities.
Complete feed for several species like trout or shrimp has already been developed following SF line (using recovered-by-products and LSAqua replacer) and we are working to bring to light Fishless feed (FL).
We are always on the research of new ingredients and additives to keep meeting the sustainability and high-quality of our diets. Consequently, we stablish close relationship with our providers to offer together additives and/or raw materials.
LSAQUA saw daylight to show the way in sustainable aquaculture